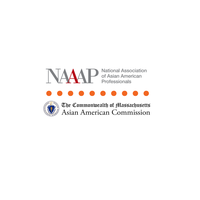 Hi everyone,
NAAAP Boston has always been very focused on putting on great programming for leadership and professional development. In honor of the upcoming Asian-Pacific American Heritage Month of May, we'd like to explore a different pillar of the NAAAP mission in engaging our community and celebrating our Asian heritage. To support this, NAAAP Boston is partnering with the Asian American Commission (AAC) to do a campaign to share our communities stories and narratives. We are asking for electronic submissions of written stories, videos, or images that highlight the Asian experience in America. Throughout the month of May, we will be highlighting these stories through our website, social media and email.
Additional details are on the flyer below.
We look forward to hearing from all of you!
Sincerely,
The NAAAP Boston Team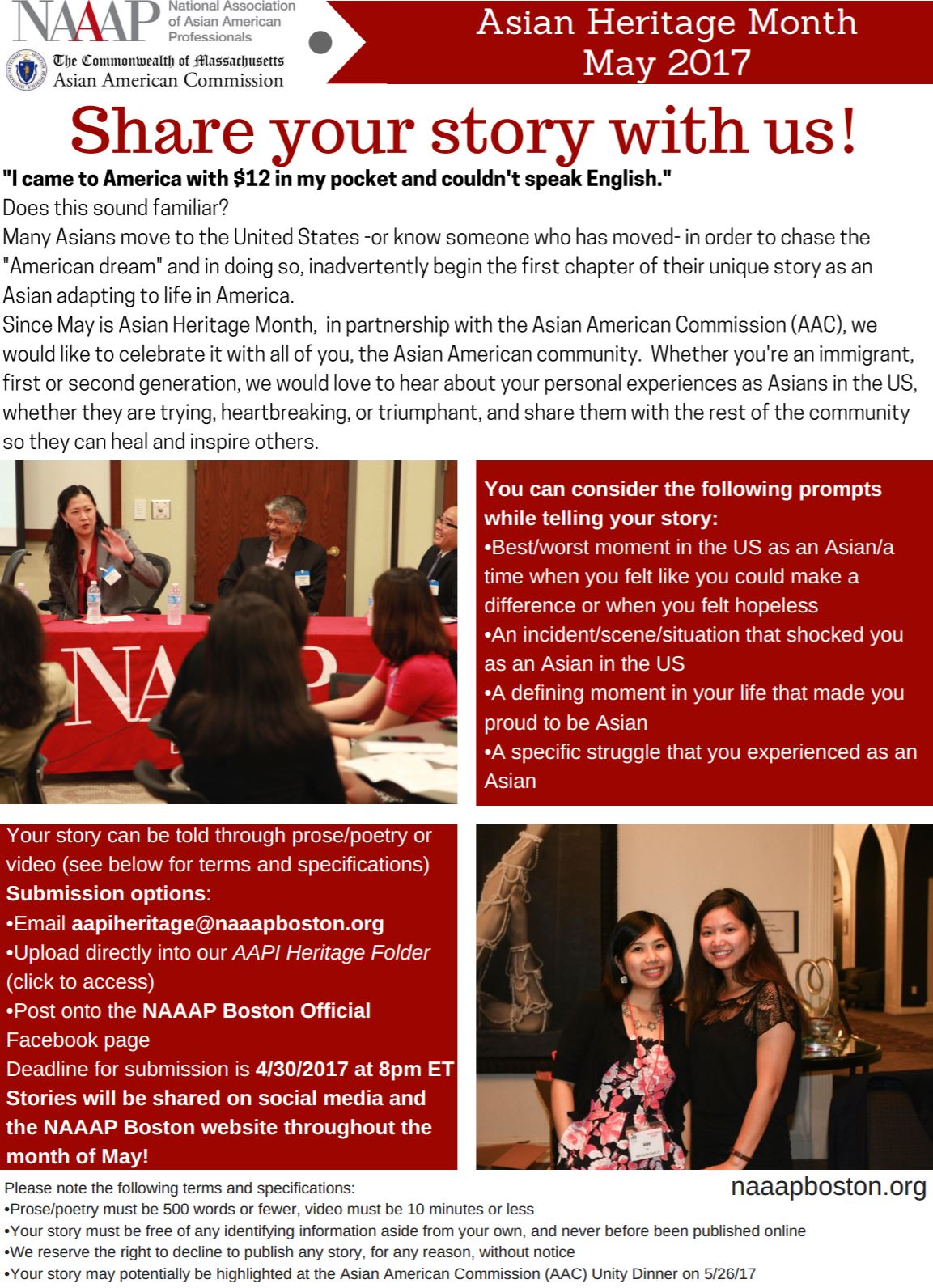 Special

thanks to former NAAAP Boston President Jesse Nandhavan for providing his story to post as an example!
---