President's Welcome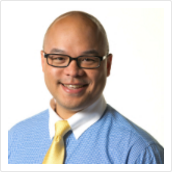 Dear NAAAP Boston's Members and Partners:
Welcome to the Boston Chapter of the National Association of Asian American Professionals (NAAAP Boston)! We are the local Chapter of a national 501©(3) organization, and also happen to be the largest organization in Massachusetts focused on professional development for the Pan-Asian community, across all industries and functions. Whether you are a new or current member, a volunteer, or simply interested in learning more about us, I encourage you to navigate our website, which contains a wealth of information around our goals, mission and values, as well as our programming. Our website includes a calendar that covers events like professional development workshops, big conferences, volunteer opportunities and more. We also have job postings available from our sponsors and partners. Lastly, we have a photo gallery that recaps past events, big and small.
At NAAAP Boston, we build leaders, and we are therefore an organization that is dedicated to the cultivation, support and promotion of Asian American professionals through professional development programs, community service engagements and diverse industry connections. I hope you will find value in being a part of our organization.
Thank you for your support.
Sincerely,



Jesse Nandhavan
President and CEO